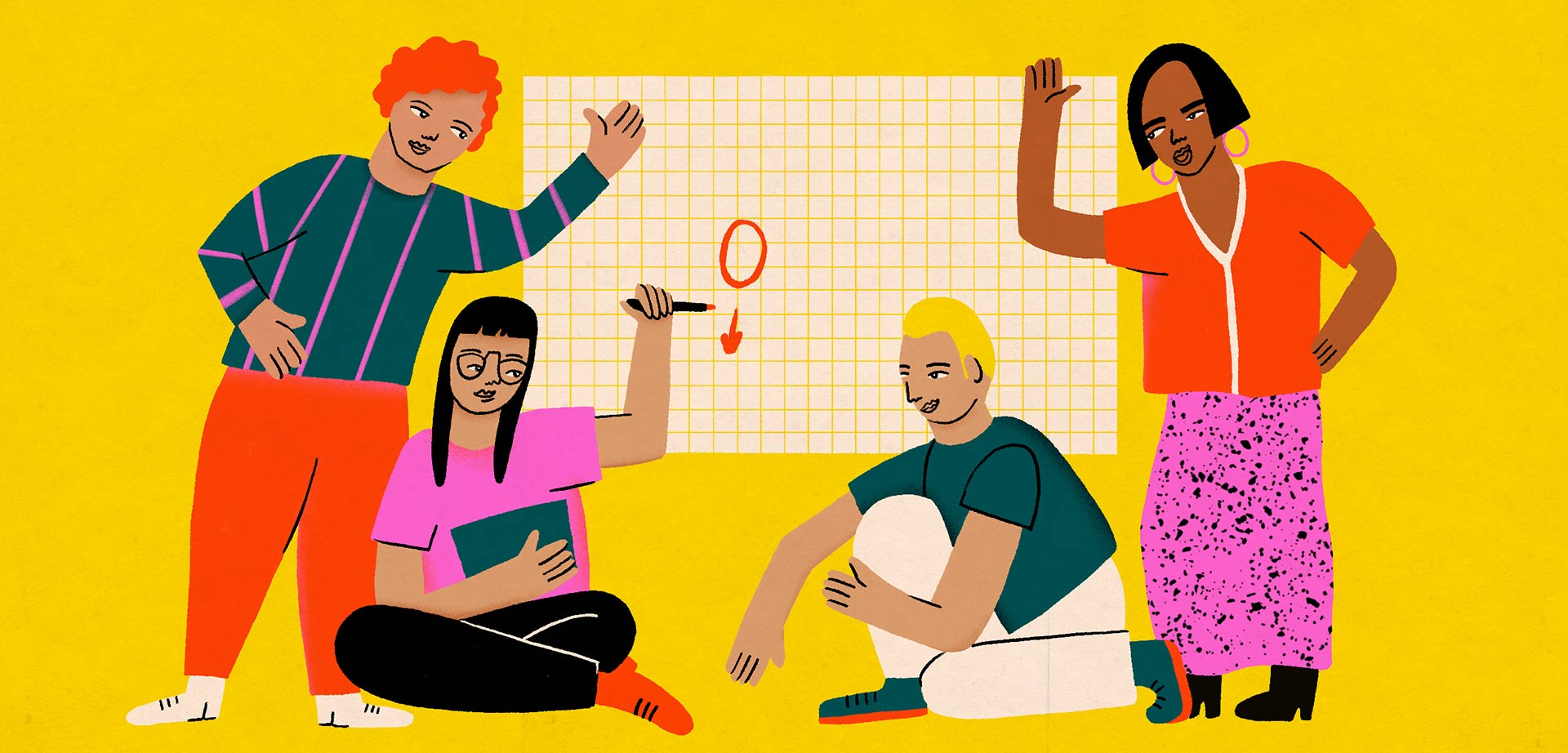 Qualification
Discrimination affects not only people who experience it themselves, but everyone – even if not all of us equally!
Ignorance, uncertainty, excessive demands, or resistance often lead to discrimination not being recognized, not taken seriously or being played down.
In order to work against this, we offer various possibilities for qualifications: in lectures, workshops or advanced trainings we create spaces for reflection and debate, in which discrimination can be discussed and studied together.
Anti-discrimination work needs many active people who are willing to use their abilities, capabilities, and resources!
We can provide trainings in:

Professional expertise about discrimination as an impulse lecture, workshop and consulting
human rights education and anti-discrimination
"Check your privilege" –  learning to act against and critically think about racism through a critical whiteness-workshop
Empowerment-oriented work in the field of racism: consulting and support for BPoC (Black Persons and Persons of Color) and their organizations
Discrimination & Adultism in educational contexts
We would be happy to work with you to develop a customized offer based on your needs, interests and experiences.
Here you can find announcements for past training courses.
Within the framework of the project "Antidiskriminierungsarbeit mit Kindern und Jugendlichen – Sensibilisierung, Beratung, Empowerment" supported by Aktion Mensch, we offer workshops on children's and human rights and discrimination in schools, clubs, and youth centres.
In addition, we organize trainings for educational practitioners, multipliers and caregivers. Please contact us for further details!