Büro für diskriminierungskritische Arbeit Stuttgart
In Trägerschaft des Stadtjugendring Stuttgart e.V.
c/o Stadtjugendring Stuttgart e.V.
Junghansstraße 5
70469 Stuttgart
+49 711-2372682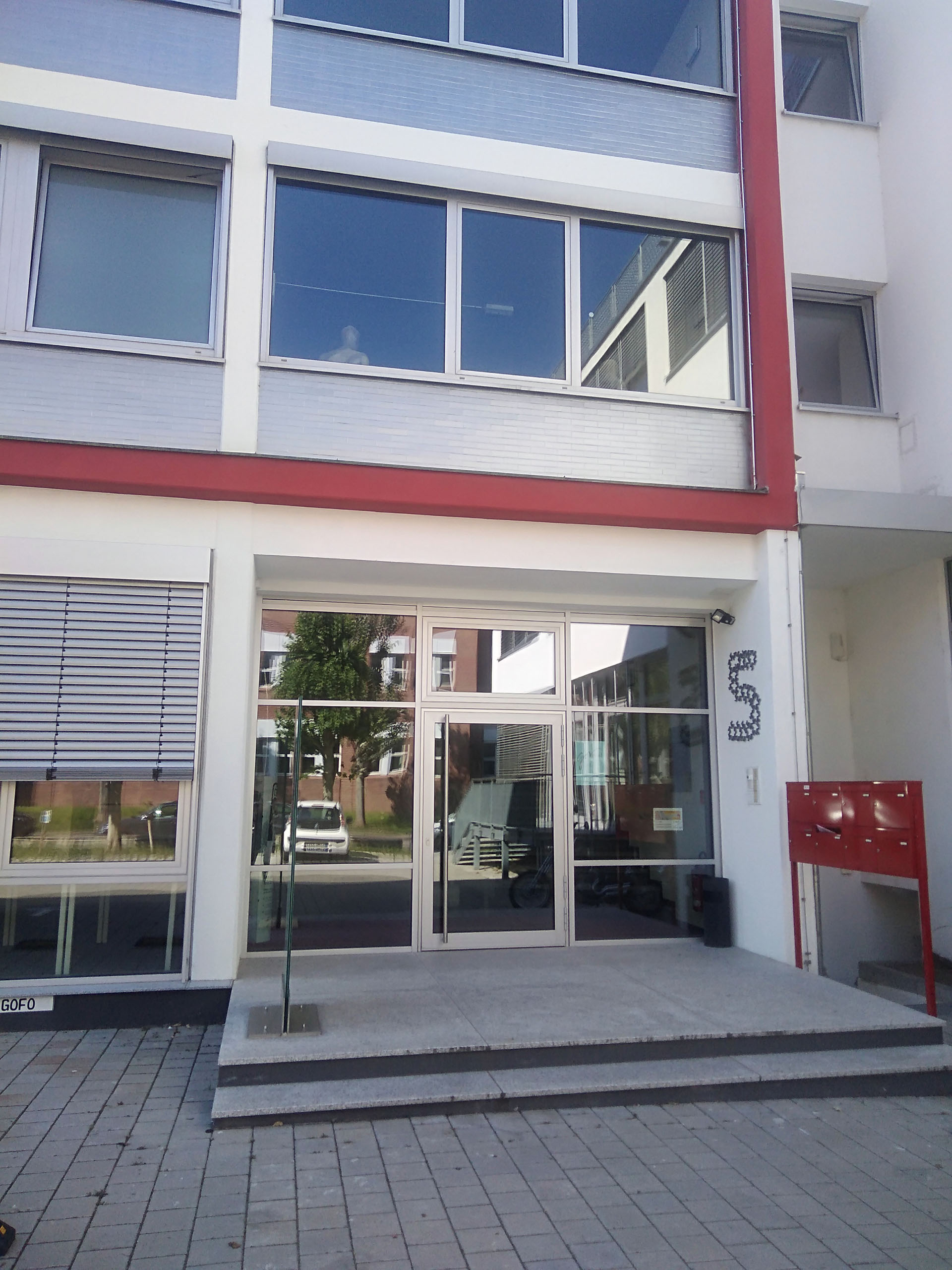 Our office is located in Stuttgart-Feuerbach between the subway stations Sieglestraße (U7, U15) and Maybachstraße (U6, U13). It is a 400 metre walk from either station.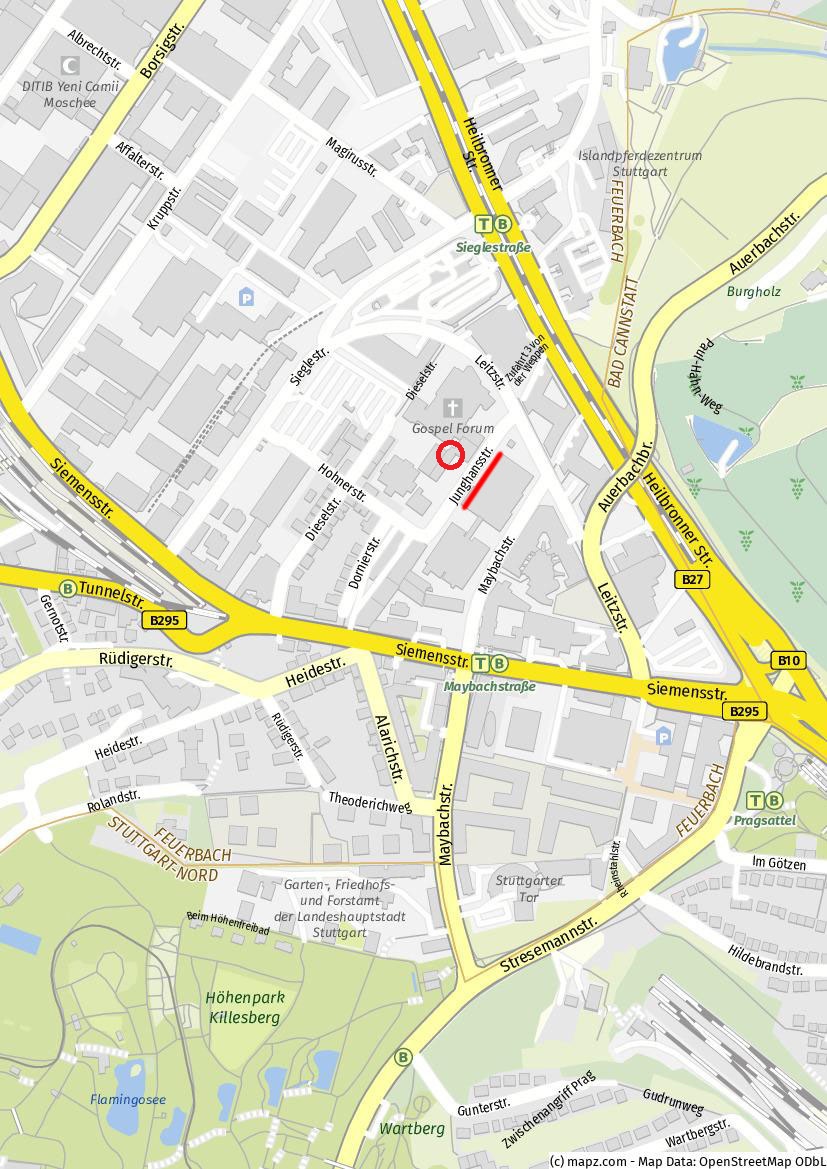 The building is called "J5". Unfortunately, our office is located on the third floor without access to an elevator. If this might hinder you from visiting us, we do have more accessible rooms available to meet in.
The entrance is located behind a parking lot. There are red mailboxes to the right. On the way to the third floor you will pass a door labeled "JAM". Once you reach the third floor, turn right.
Unfortunately, there are limited public parking options around the office on weekdays. Should you nevertheless decide to arrive by car, please let us know ahead of time and we will try to find a suitable solution.